Best viewed with Internet Explorer 5.0 and above with screen set at least 800 x 600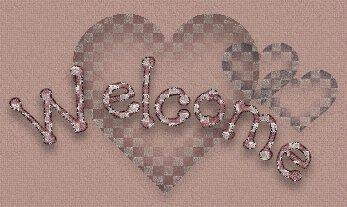 Please pray for our country, our leaders and our men and women that are so proudly serving our country.

Hi and welcome to my page for quilting, sewing and machine embroidery. Do you have quilt tops stashed away that need to be quilted? Would you like to finish them yourself? Well, a SuperQuilter is the answer for you. Not interested or not enough time for quilting them yourself? Don't fret, I will quilt them for you.**

I am located in the northern part of Florida and I am a dealer in Florida for the SuperQuilter home quilting unit. I also have the Brother ULT 2001 and the ULT 2002D and that cute little lightweight 400D, with the Disney designs along with the PQ1500S and Juki TL98 that I use on my SuperQuilter. I love to spend hours creating things for family, friends and my little furbabies. I got started in computerized machine embroidery and have just enjoyed it so much, so when I discovered that I could combine the embroidery with my quilting, It is very addictive and I have been very busy since. Here you will find some pictures of some of my different projects and if you have something you have that you would like to share with others, just send me a picture and I will have a special page for guest projects.



I am a dealer for the wonderful and sturdy SuperQuilter




The SuperQuilter uses your own machine to finish your quilts beautifully and faster. It does require a little practice for most of us, but if you have been doing free motion quilting, it should come very easy for you. It is just so much better and easier than trying to fight with all that material in your lap doing hand or machine quilting and a whole lot faster plus the fact that it is very sturdy and doesn't require modifying to make it strong enough to use for heavier quilts. You can even baste your quilts with the SuperQuilter. The patterns you can do on your quilts are endless and look so pretty. The SuperQuilter will handle anything from a small wall hanging up to a king size quilt. It is easy to take down and store when you are not going to be using it and doesn't require that much space either. It requires two 6 foot tables for king size quilts and only one table is used for wall hangings, throws, lap quilts and smaller items. If you would like more information or would like to place your order, you can call me at 386-364-5069 or e-mail me. If you are within driving distance, you are welcome to come and try it out before you order it. I am sure you will just love it as much as I do. The price for the SuperQuilter is $699.00 and you can take it home with you if you are close by or comes shipped to your door by UPS.




In the near future, I also hope to be able to offer quality embroidery and quilting supplies for you at reasonable prices. I will be adding more links and pictures soon, so please visit often. I would love for you to take a minute to sign my guestbook so I will know you were here. I always love to meet new friends.